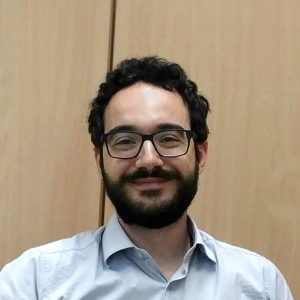 Antonio Ken IANNILLO is a research scientist at the Interdisciplinary Center of Security, Reliability, and Trust (SnT) in the University of Luxembourg. He received his PhD in 2018 from the University of Naples Federico II in Information Technologies and Electrical Engineering. He is working on the assessment of software cybersecurity through verification techniques, especially fuzzing. His work on Android OS's robustness has been published in several conferences and journals, while now he is focusing on cybersecurity for robot operating system (ROS), Ethereum smart contracts, and microprocessors (project STARTS – https://starts.uni.lu/).
Dr. IANNILLO is collaborating with different partners to different activities in CONCORDIA. Its research and innovation interests fit perfectly with the device-, software-, and system-centric aspects of cybersecurity faced in the project.
Dr. IANNILLO is also leading the management of the liaisons with the stakeholders in CONCORDIA. He is in charge of the service catalog, stakeholders' mailing list, the open door events, and other engagements activities.