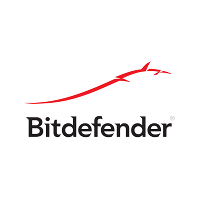 Profile: Bucharest-based Bitdefender (BD), is a Romanian large company and the creator of one of the world's fastest and most effective lines of internationally certified internet security software. The company is an industry pioneer, introducing and developing award-winning protection since 2001. Today, Bitdefender technologies secure the digital experience of over 500 million home and corporate users across the globe. 
Top international testing organizations and world-renowned software reviewers acknowledge Bitdefender as the world's most effective anti-malware solutions. During recent years, Bitdefender's latest line of products won the title of "Best Antivirus" and two Editor's Choice awards from PC MAG, and CNET has also named Bitdefender its Editor's Choice, that confirmed its leadership status among security products. 
Built on a layered next-generation security architecture, the Bitdefender solution delivers best-in-class security efficacy against advanced threats, known and unknown.
Expertise and Role in CONCORDIA: BD will participate in all WPs and contribute various products and research solutions to CONCORDIA. In particular, BD will contribute its multi-awarded antimalware products, solutions for fighting global criminal dark web activities, and research in various topics like Computer Vision, NLP, Reinforcement Learning, HyperVisor Introspection etc. as well as the contact point for the Europol's European Cybercrime Centre (EC3).
Links: Bitdefender