Six months after its official launch, the CONCORDIA map is displaying more than 60 courses for cybersecurity professionals. Given its already proven traction, the CONCORDIA map is the place to be for the cybersecurity course providers, and the place to check by the cybersecurity pros and alike. So
If you are a cybersecurity course provider and you would like to see your course displayed on the Concordia map, let us know by filling in this form.
If you are an interested in reskilling or upskilling your knowledge in the area of cybersecurity as a professional, a mid-manager or an executive, a freelancer, we invite you to check the CONCORDIA map. Online or offline courses, theoretical or hands-on trainings, our "basket" of courses covers them all. Just play with the different filters to identify the right course for you.
And to give you some insights content wise, we mapped the courses against the five centric security levels of the data-driven approach pledge by CONCORDIA and this is what we've got: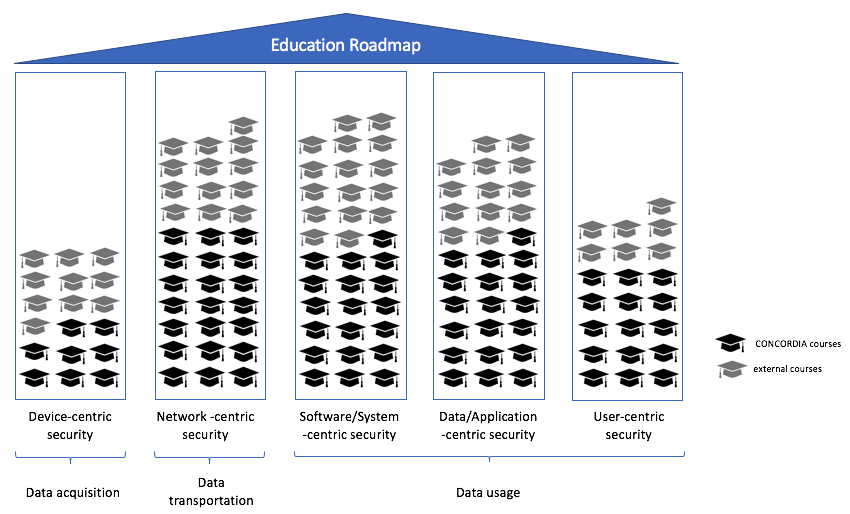 More about the Concordia map of courses [ https://www.concordia-h2020.eu/news/towards-a-european-education-ecosystem-for-cybersecurity/ ]